Computing Society News October 2021
Back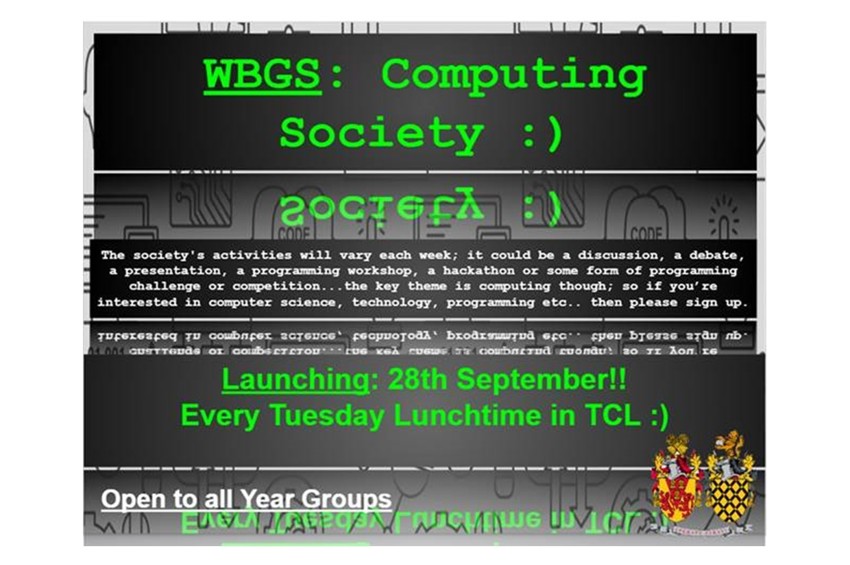 10 Oct 2021
2021/22 has started with a "bang" in computer; we now have more students than ever electing to take the subject at both GCSE and A Level which is incredible but it also presents it challenges! To solve this problem we're pleased to welcome Mrs A Pakoglu to the department, who is joining us from industry with a wealth of experience and expertise; please do welcome her if you see her around in school.
Another early highlight has seen the return of the Computing Society; lead by Hamish Starling, Harsh Brahmbhatt and Harshal Sadwelkar. The club kicked off with a session on sonic Pi; a language in which students can write code to make their own music! TCL was humming like the muse! The club is open to all students and runs every Tuesday in TCL during lunchtime, so why not come along to learn how to code your own tune?!
Finally, the new academic year has seen the return of computing support and catch-up club; run by Mr Adcock and Dr. Hedges every Monday lunchtime in TCL. We're already had the pleasure of welcoming a number of Year 11 & 10 students who wanted some extra support with their GCSE work. The sessions are open to all; we would encourage anyone who would like that little extra support or who need to catch-up because of extended absence to come along. See you there!
Mr Adcock