Events - Arts and Culture at WBGS
"Art washes away from the soul the dust of everyday life."

Pablo Picasso


The Arts and culture are an essential element of school life at Watford Grammar School for Boys. Every student is encouraged to explore their own creativity and find their passion, be it for music, art or drama. The School is fortunate to have excellent performance spaces, art and dance studios in which students can share their works with an audience.


Please explore the music and drama sections below to find out about forthcoming events at Watford Grammar School for Boys.

Drama
The next WBGS Drama production will take place in the February 2024.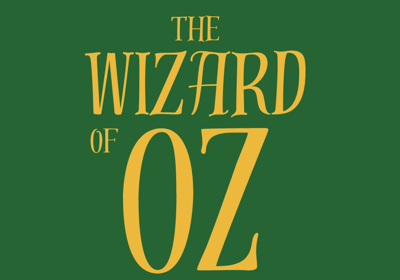 Tickets will go on sale in January - come back soon.


Music Concerts

Reviews of previous events
Music - Autumn Concerts 2021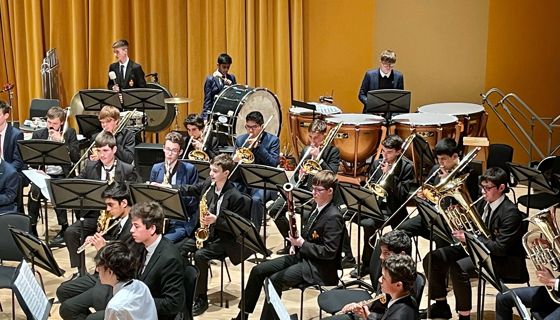 We were delighted with the boys' efforts to bring music back to what had been an often quiet Muse Concert Hall. As a result, the 180 boys managed to recapture the atmosphere and musical quality witnessed on so many past occasions before a grateful and very proud audience. The concerts started with a performance that should have occurred in the summer if we had been able to have our usual Prizewinners' Concert. Kaeshav Anand and Ben Post had both been awarded the Rosebowl by the visiting adjudicator at the Music Competition. I thought it would be fitting to restart our concert series with one of these solo performances. Ben has now left school, but Kaeshav is still with us and he started the proceedings with two Kaputsin Concert Etudes that were absolutely outstanding and had the audience on their feet. Many of our new year 7 students had had very few opportunities for performance in their primary schools during the pandemic, so in September we put them all together to create the Year 7 Orchestra; they presented Mars Bonfire's Born to be Wild most effectively, some of the students playing in a concert for the very first time. Following the brass ensemble's lively rendition of Bruce Fraser's Bossa Nova, it was the turn of the Senior Choir to present a programme of popular pieces: Barbra Ann, made famous by the Beach Boys, two Lennon and McCartney songs, When I'm 64 and With a little help from my Friends and the more recent A Million Dreams from The Greatest Showman. After a period of a year and half with no singing or very little singing either in class or in ensembles due to the restrictions, it was really great to hear the combined voices of the Senior Choir again. Quincy Jones's Soul Bossa Nova was the chosen piece for the Intermediate Wind Band, and their performance was most enjoyable to listen to. Just before the interval it was the turn of the Big Band with two pieces, firstly the Neal Hefti original, Splanky made famous by Count Basie and his orchestra. There were great solo moments from Charlie C, Will V and Tom H and once again an exciting ensemble sound produced by so many new members. The second piece was Mongo Santamaria's Afro Blue with exciting solos from Geoff C and Kaeshav A. At the start of the second half of the concert, the Rising Star Trophy was awarded to Sammy Lewis for the musical potential witnessed during lockdown when he submitted excellent solo video recordings for our music projects. He also gained a place in the National Children's Orchestra, a great achievement and honour for one of our young trombonists. The next musical item was the Brass Band's performance of Survivor's Eye of the Tiger, played with great energy and character. The Senior Wind Band were in fine form too with their rendition of Paul Mertha's arrangement of Queen of Soul and then John Williams' iconic music to Star Wars: The Force Awakens. The final group to play was the Senior Orchestra with Tchaikovsky's March Slav and then a spectacular arrangement of pieces linked together by references to New York and entitled A Salute to the Big Apple. It was a real pleasure to introduce many new players to the delights of orchestral playing and produce an electric performance to round off the evening's entertainment. Echoing the Headmaster's summing up, this was truly outstanding and everyone should be very proud of their achievements and indeed being part of the eagerly awaited renaissance of live concert performances at school.

Mr Hussey
Director of Music
Testimonials
Autumn Concerts 2021

"I went to the concert, it was fab."
The Clarendon Muse Concert Hall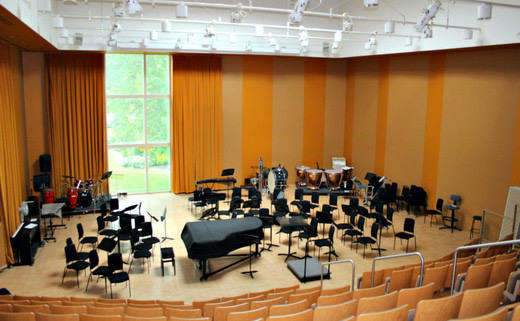 We are privileged to be able to host our student performances from the WBGS Music Department's very own concert hall.
The Clarendon Muse, a joint venture between the School and Watford School of Music, is a fantastic performance space that hosts local, regional and national musical events as well as our own student concerts.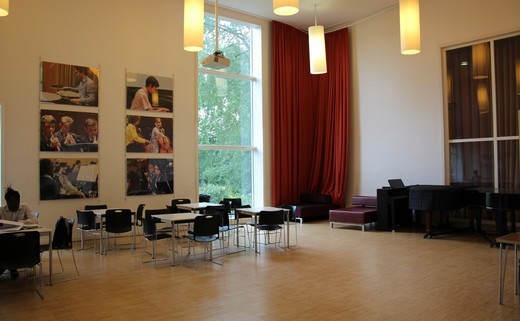 The auditorium has been acoustically designed to provide the perfect space for musical performances, with a large foyer from which our parent association the Friends of WBGS serves wine, beer and refreshments.
The concert hall has a capacity ranging between 270/320 seats - please note that at present we are limiting our audience numbers to 200 in response to Covid 19 infection limitation controls.
The concert hall is an inspiring and wonderful space for our young musicians to perform within, with access to the Steinway grand piano.
If you are interested in hiring The Clarendon Muse Concert Hall, you can find out more here:
Hire of The Clarendon Muse Concert Hall
The James Theatre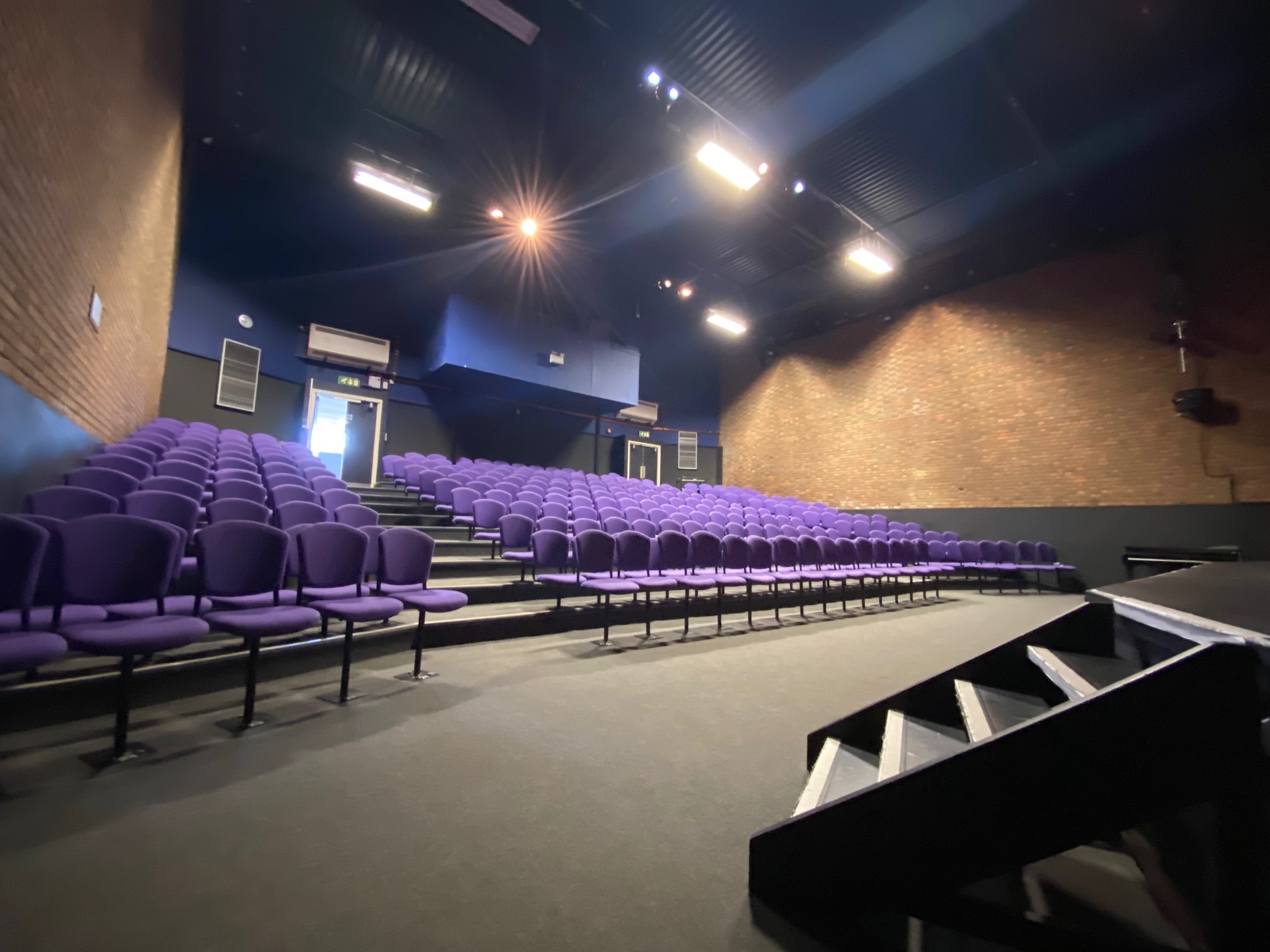 Watford Grammar School for Boys is fortunate to have a dedicated theatre which is used for all of our drama productions as well as lectures, presentations and assemblies.
The James Theatre is named in after of Mr James, who was actually a chemistry teacher at WBGS in the 60's - however he had a passion for the stage and brought drama to life and so the theatre is named in honour of the inspiration he gave so many students to try their hand at drama.
The James Theatre is traditional in style, purpose built, with tiered seating, lighting box, a large stage area with wings and a harlequin dance floor.
The foyer area provides a fabulous space, from which the WBGS parent association the Friends of WBGS serve drinks and refreshments from during productions.
The capacity of The James Theatre is 266 seats .
If you are interested in hiring The James Theatre, you can find out more here:
Hire of The James Theatre at Watford Grammar School for Boys