You Tuber Shaun Donnelly delivers a brilliant Friday Afternoon Lecture
Back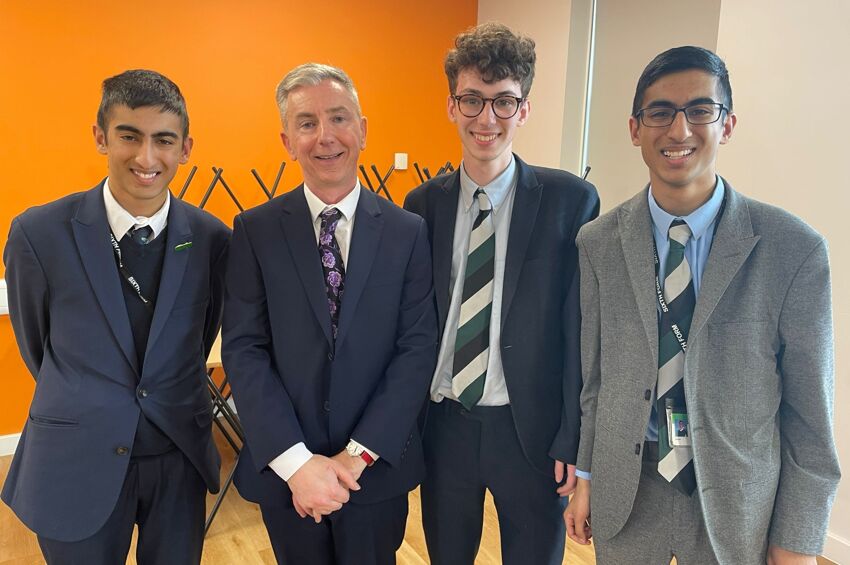 17 Apr 2023
The Friday Afternoon Lectures provide a range of fascinating topics from engaging speakers for Sixth Form students.
For the last Friday lecture of the Spring 2023 term, Shaun Donnelly of Youtube channel, Free Science Lessons, spoke to an exuberant and packed hall of Year 12 and Year 13's about his life and career journey so far, and his advice and top tips for the audience at their start on a similar journey.
Many of our students know Shaun from watching his (free) Youtube clips in preparation for their GCSE and A level exam. Shaun had spent the morning with our Year 11 delivering a series of GCSE revision lessons on Electrolysis as well as signing many autographs and being in many selfies and group photos!
Parents may not have heard of Shaun but he certainly comes very highly rated by our students for extra tuition and there were many students (and Science teachers) who delighted in meeting him!
You can see Shaun's You Tube videos on his channel Free Science Lessons here
Mrs Groves