English Department News December 2021
Back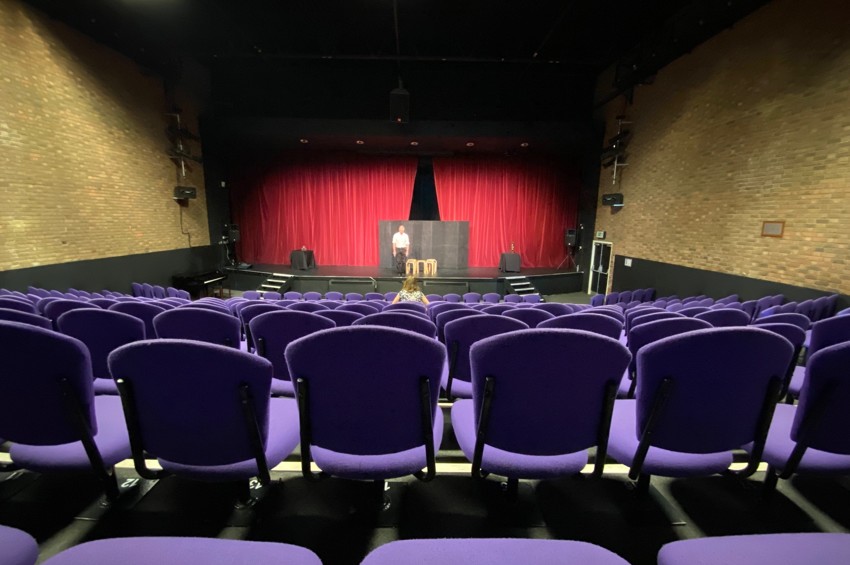 17 Dec 2021
Lots of exciting activities have been going in the English Department so far this term. ..
Despite the fears of Covid, we were very fortunate to be able to run our first residential trip for some time - to the Arvon Creative Writing Centre and The Hurst, in Shropshire (previous home of the playwright John Osborne). Mrs Marshall and Mr Roy escorted a group of 14 Key Stage Five and Four students to the centre in October half-term, where they enjoyed creative writing tutorials with professional writers, and were able to relax and flex their writing muscles in the peaceful setting of the beautiful Shropshire Hills (and develop their cooking and washing up skills!).

We were also thrilled to host the wonderful Globe Players in the school for a day where three different year groups were able to experience live theatre performances. Year 7s were thrilled by a performance of 'A Christmas Carol' and enthusiastically showed their engagement by bombarding the actors with questions. Year 10s and 11s had the opportunity to see engage with some of their key English Literature exam texts on stage - 'An Inspector Calls' and 'Macbeth' - and this talented troop of actors brought key scenes and essential contextual ideas to life in a memorable way that will aid their studies.
Finally, we had a large number of Key Stage Three students entering their poetry into a Young Writers competition where students were asked to take back control by writing a poem on the subject 'Empowered'. We have had a number of students whose poems have been chosen for inclusion into the Empowered Anthology - and are very excited about seeing their poems in a published work.
Mrs Marshall
English Key Stage Four Co-ordinator